One of my all-time favorite colors to add to a room is black; It's timeless and classy.  The key with black is moderation and contrast. I've put together some examples on how to best use black in a space without creating an overbearing look:
Frames
Black frames are an easy, inexpensive way to introduce some sophistication into a space.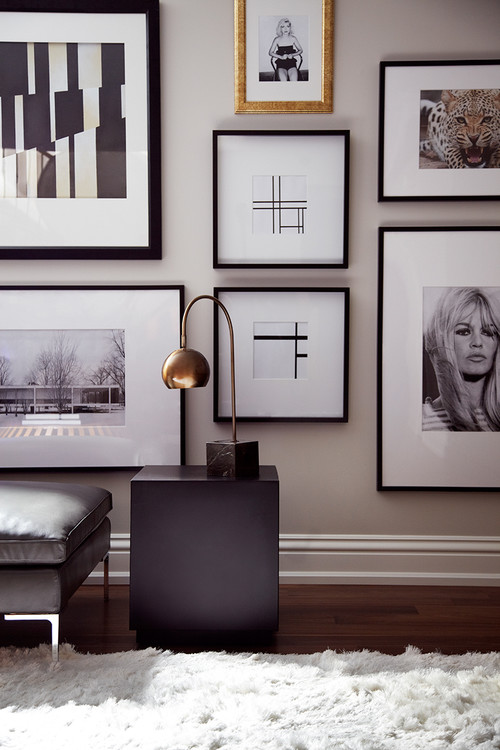 Walls
It's not my personal taste to have an entire room painted black (unless it's a theater room). However, I do love the look of an accent wall in black! If you decide to do this be sure to include white to balance it out.
Furniture/ Accessories
The spaces below are a great example of adding black in moderation.
Floors + Doors
I LOVE BLACK DOORS!!
Also- If you haven't checked out tile lately there are some incredible new designs out there.
Have you used black in your home? Let me know in the comments section!